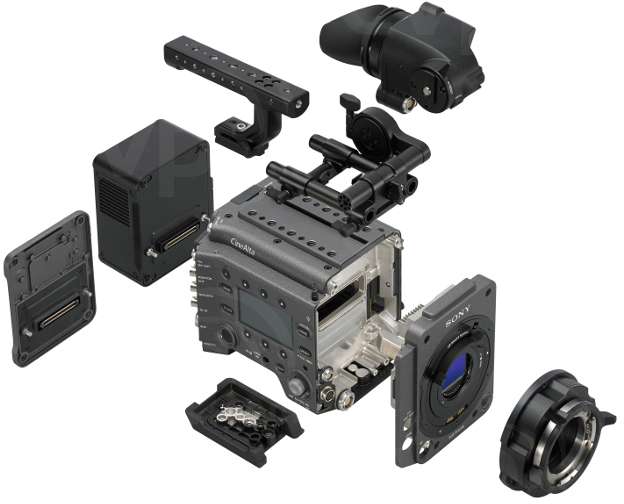 FORWARD THINKING FULL FRAME SENSOR, AMAZING COLOR SCIENCE, AND AN USER FRIENDLY OPERATION ARE WHAT MAKE THE SONY VENICE CAMERA
SONY Venice:
36x24mm full frame sensor to capture Full Frame 6k 3:2 images up to 6048x4032
Switching image modes, the Venice can natively support Super35 24.9x18.7mm, 4096x3024 resolution, and Super35 24.9x14.0mm 4096x2160 resolution. This allows the camera to capture almost any format including full 18mm height Super35 anamorphic and spherical and full-frame 24mm height anamorphic and spherical.
Full frame gives the full 6048 pixel width of the sensor for widescreen spherical 2.39:1 or Large Format Scope
Supports Super35 full height 2x squeeze anamorphic, Super35 17:9, and Super 35 16:9
Has a high speed readout sensor which minimizes the jello effect
15+ stops of latitude with low noise for amazing images in all lighting conditions
Can exceed Rec. 2020 color space which means the color range is wider than DCI-P3 to beautifully reproduce the true color of the shot
Comes with industry standard PL lens mount
The Venice wide 36mm full frame captures 1-2 stops shallower DOF than Super35.
Compact design for easier shooting in confined spaces or on drones
It has the world's first 8 step mechanical ND filters built in. The massive ND of 0.3 to ND 2.4 reduces time lost on set changing external filters.